This book is my own master thesis, and its about web game development and game design. I mentioned the concept of cross-platform 
in my study. It's point is that codes of games enough to write once, this way games can be played on different devices, like PC, laptop, 
or smartphone, etc. I designed the appereance of my book like smart devices: the book's cover is transparent, and the text and pictures' layout must be rotated during reading, just like it is usual in case of smartphones.
Images from games: Duck Hunt, Uncharted 4: Thiefs End
A kiadvány a saját szakdolgozatom, melynek témája webes játékfejlesztés, game design. A webes játékfejlesztés kapcsán érintettem
a tanulmányomban a cross-platform fogalmát. Ennek lényege, hogy egy játék kódját elég egyszer megírni, és ezután különféle eszkö-zökön is futtatható válik. Legyen szó akár PC-ről, laptopról vagy okostelefonról. Ennek megfelelően a kiadványt úgy terveztem meg,
hogy formailag utaljon egy okos eszköz külsejére. A könyv borítója áttetsző, míg a szöveg és képek elrendezését úgy alakítottam ki, hogy a kiadványt az olvasás érdekében forgatni lehessen, mint ahogy az okostelefonok esetében is megszokott az eszköz elforgatása.
Képek az alábbi játékokból származnak: Duck Hunt, Uncharted 4: Thiefs End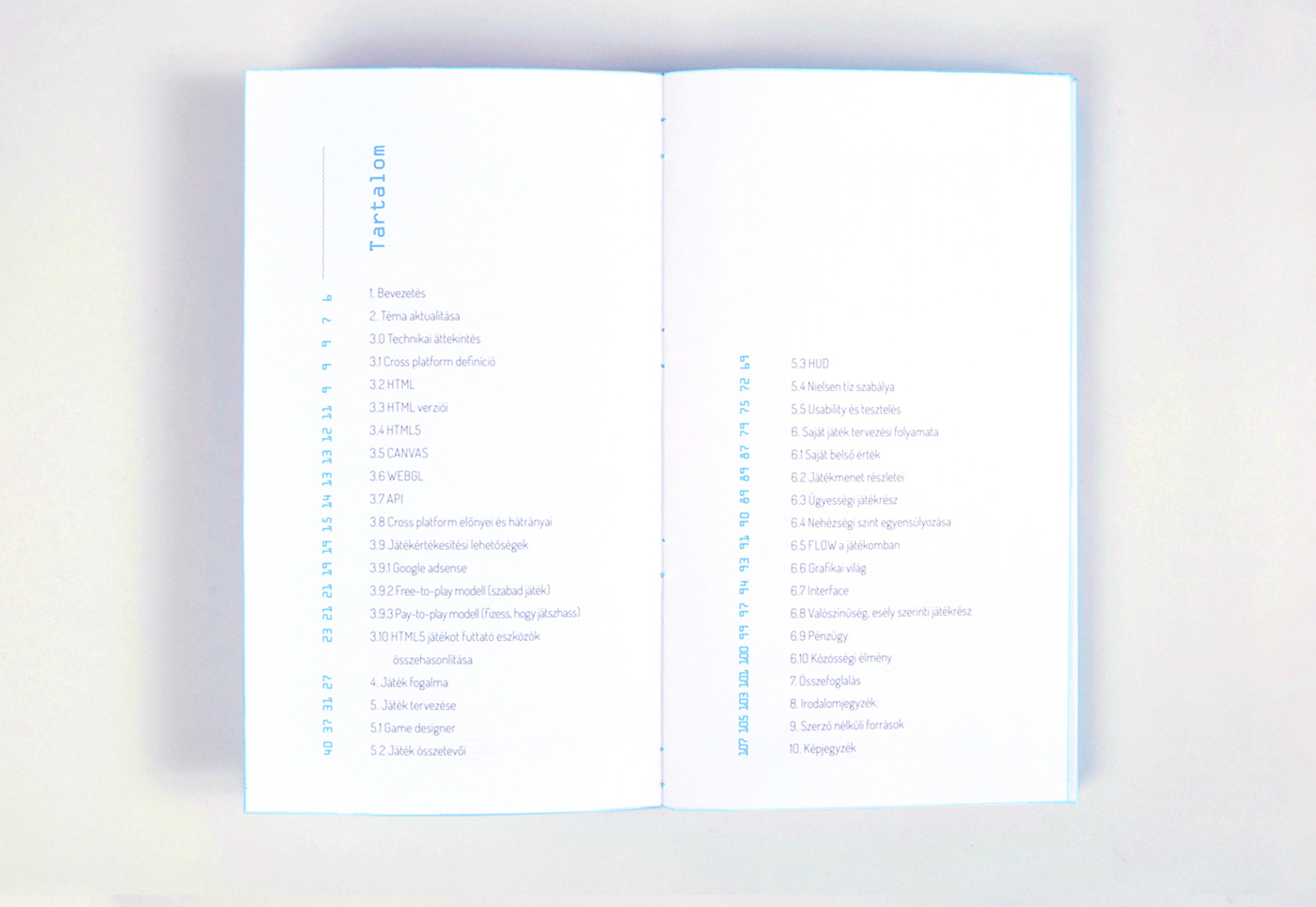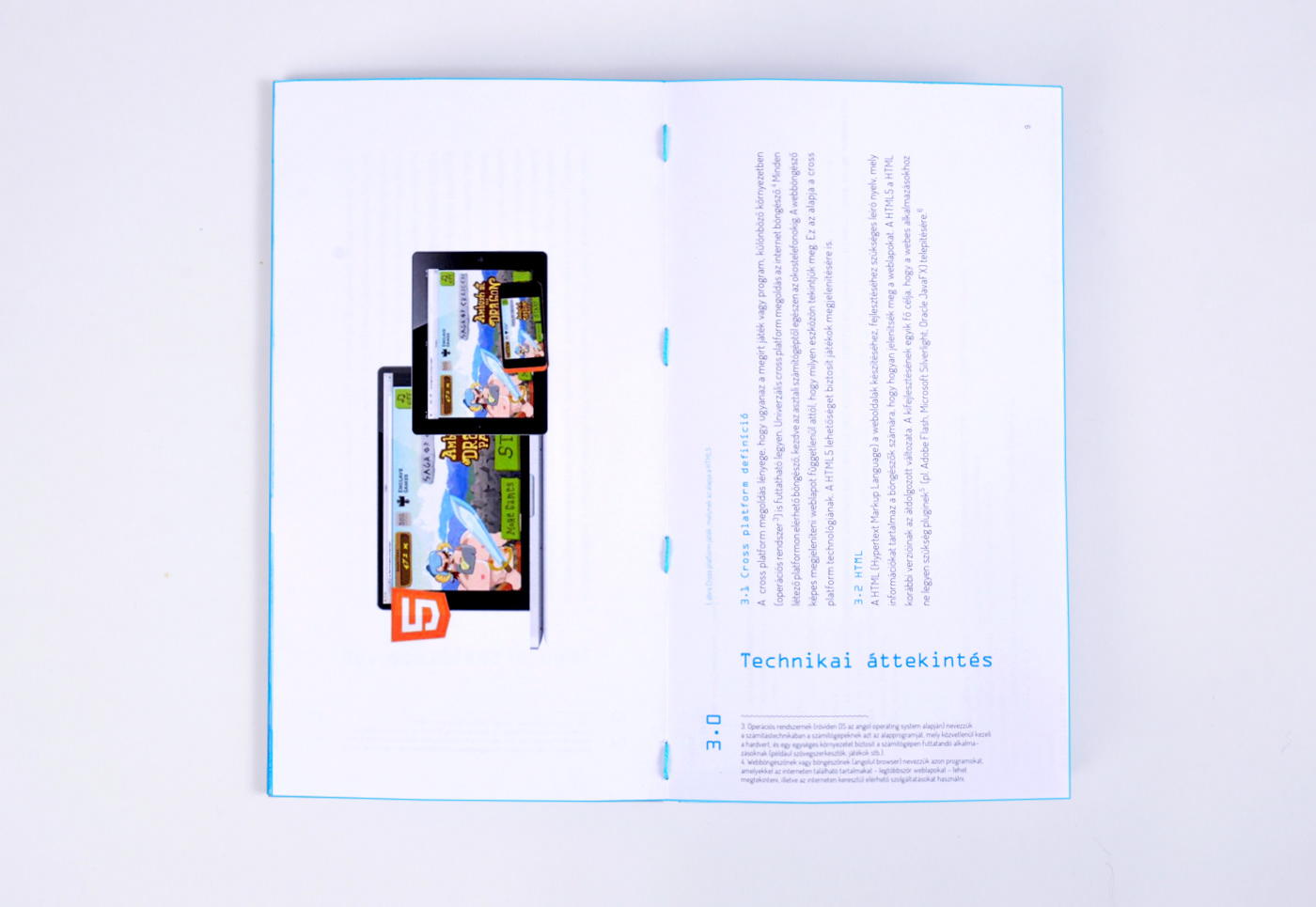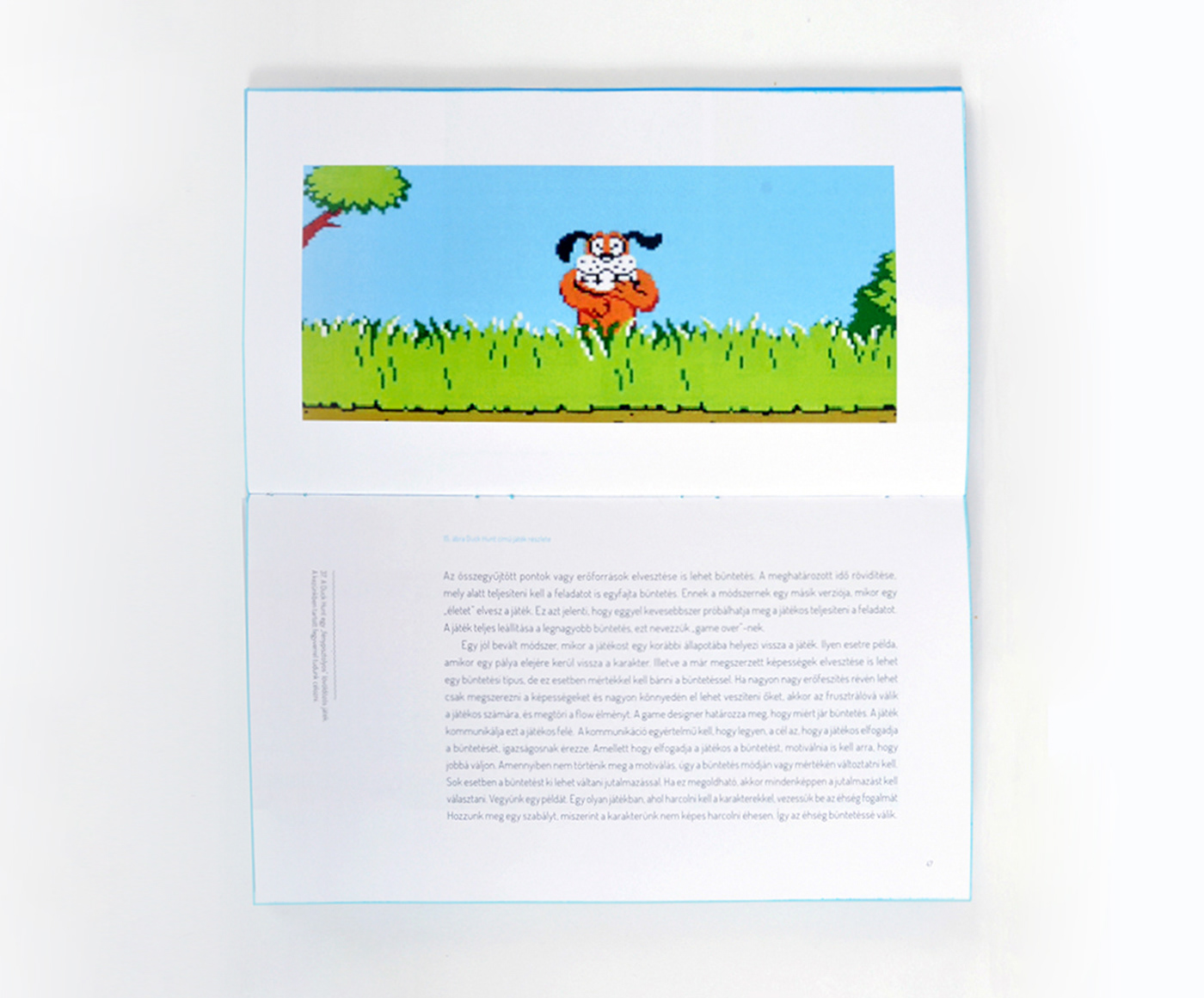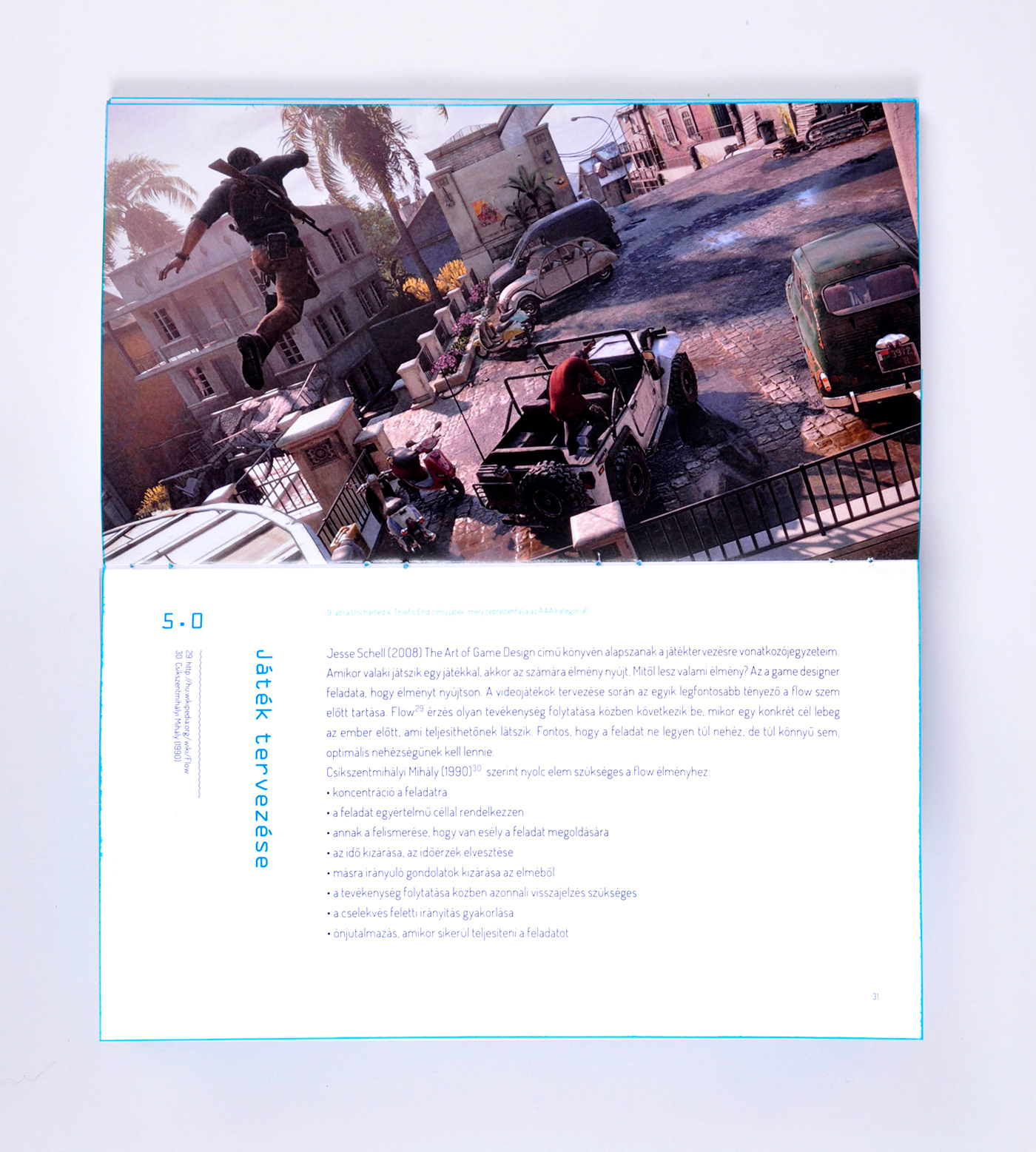 Média és Design Tanszék, Vizuális Művészeti Intézet, Eger
Media and Design Department, Visual Arts Institute, Eger
Konzulens / Consultant teachers: Faa Balázs, Csontó Lajos